Hotstar has bring some amazing web series for every mood be it mythological, historical or crime thrillers. We have brought the top 10 best web series on Hotstar that you will surely not regret to watch.
Here is the top 10 best web series on Hotstar
1. Legend of Hanuman
2. Grahan
3. Special Ops
4. Aarya
5. November Story
6. City of Dreams
7. Criminal Justice
8. Out of Love
9. Hostages
10. The Empire
The legend of Hanuman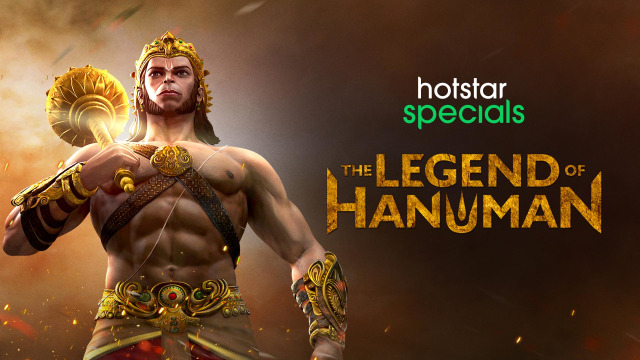 Animation
Stars: Da Man, Shakti Singh, Sharad Kelkar
IMDb Rating : 9.3/10
Legend of Hanuman is one of the best web series on Hotstar
After the overwhelming response of season 1, Mahabali Hanuman is back in Season 2. Lord Hanuman has realized his powers and decided to move to Lanka alone to face Raavan and his army. It's a much watch for kids and adults who has love for mythological series. Animation of the movie is quite impressive.
Grahan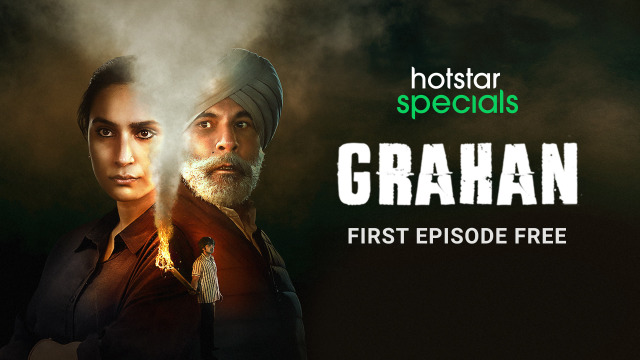 Action Drama History
Stars: Zoya Hussain, Wamiqa Gabbi, Anshuman Pushkar
IMDb Rating: 8.6/10
The show is inspired by the novel Chaurasi by Satya Vyas.
The story plot goes with Amrita Singh (Zoya Hussain) who is a honest IPS officer. She has been asked to reopen a case of 1984 anti-Sikh riots in Bokaro. Things got tough for her when she realized that that her father Gursevak is the prime suspect in the case. Now she is in a dilemma that she should save her father or go with the law.
Special Ops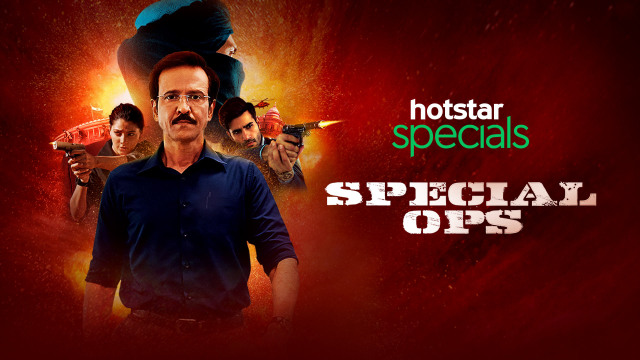 Action Crime Thriller
Stars: Kay Kay Menon, Karan Tacker, Gautami Kapoor
IMDb Rating : 8.6/10
The story is about Himmat Singh of Research and Analytics Wing of India (RAW) who is investigating the terrorists attacks in India. He successfully finds out that there is single person behind all the attacks and made a team of five members to catch the terrorist.
Aarya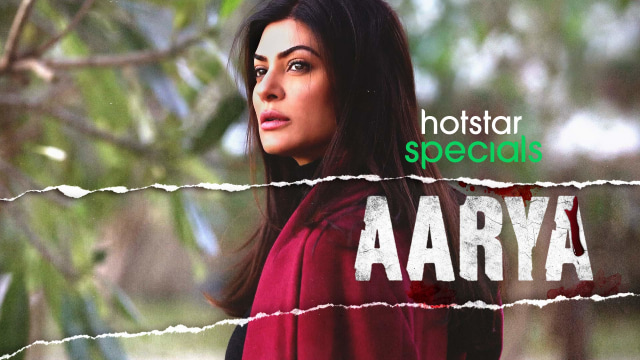 Crime Drama Thriller
Stars: Sushmita Sen, Vikas Kumar, Namit Das
IMDb Rating: 7.9/10
Aarya is a crime thriller. It stars Sushmita Sen in the lead role and is based on the Dutch drama series Penoza. Aarya (Sushmita Sen) and her husband Tej Sareen (Chandrachur Singh) was living happily with their kids. One day Arya's husband has been murdered and Arya joined a mafia gang to take revenge of her husband murder.
November Story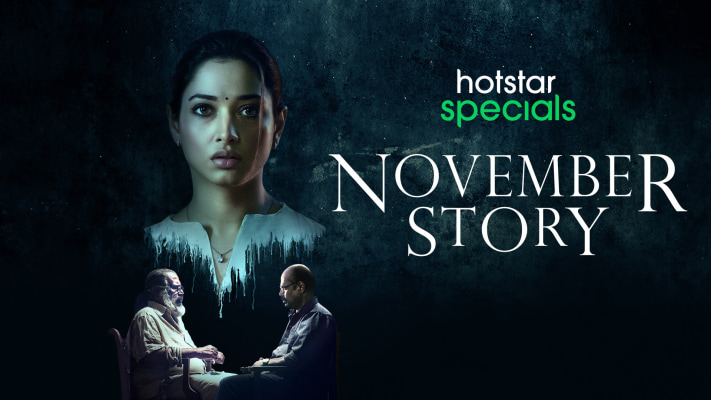 Crime Mystery Thriller
Stars: Tamannaah Bhatia, G.M. Kumar, Pasupathy
IMDb Rating: 7.9/10
November story is a classic murder mystery. Anuradha Ganesan is an Ethical Hacker, her father(GM Kumar) is crime novelist has been found at a murder scene and is the main accused of the murder. He is suffering from Alzheimer and has not remembered anything what happened at crime scene. Now the story revolves around that how Anuradha will save his father.
City of Dreams (Season 2)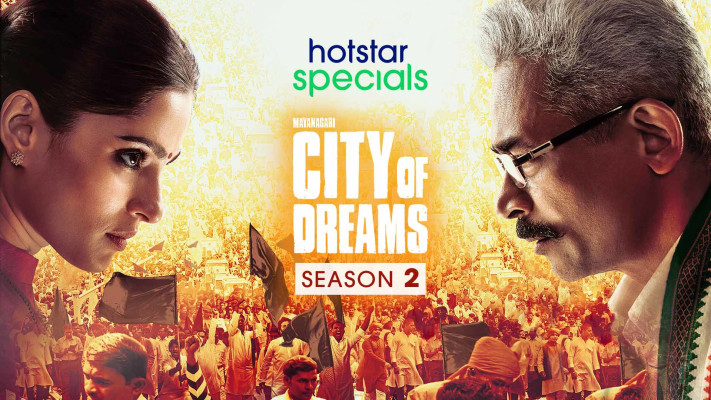 Thriller
Stars: Priya Bapat, Eijaz Khan, Sandeep Kulkarni
IMDb Rating: 7.7/10
City of Dreams season 2 story starts with Poornima Gaikwad (Priya Bapat). She has to take the Chief Minister's chair after the death of her brother Ashish (Siddharth Chandekar) and paralysis of her father Ameya Rao Gaikwad. There are many stories going along with it throughout this season. Watch out for several twists and turns and an unexpected ending.
Criminal Justice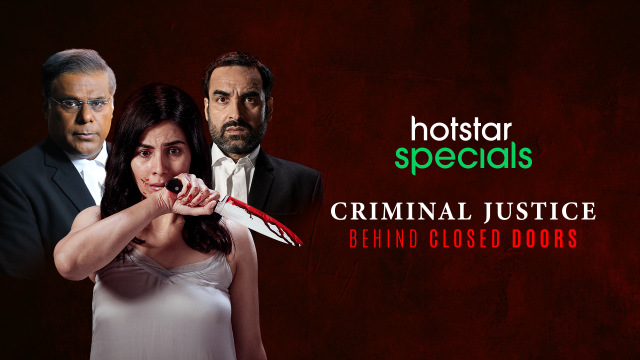 Crime
Stars: Pankaj Tripathi, Kirti Kulhari, Anupriya Goenka
IMDb Rating : 7.5/10
Criminal Justice is a legal drama web series.
The story is about a legal case on Anuradha Chandra who kills her husband one night and confesses to her crime. When the hearing of case started many secrets of their lives came out. Anuradha was physically and emotionally abused by her husband. What was the judgement of the court? Watch out for more!
Out of Love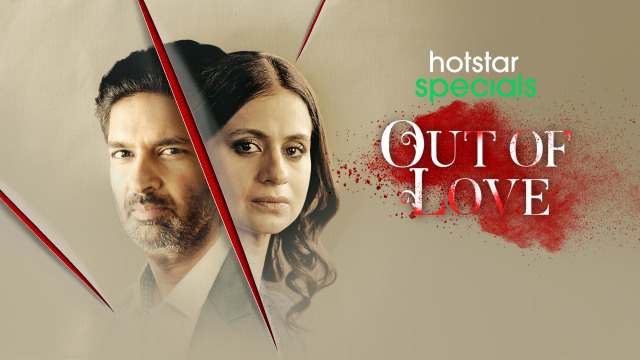 Thriller
Stars: Rasika Dugal, Purab Kohli, Suhaas Ahuja
IMDb Rating : 7.1/10
The story is about Meera (Rasika Dugal) and Abhi (Kabir Kachroo) who are happily married. One day Meera found a stray hair on Abhi scarf and she started doubting on Abhi. She behaved normally but started searching for who's the another women in her husband's life.
Hostages
Crime Drama Mystery
Stars: Ronit Roy, Tisca Chopra, Mohan Kapur
IMDb Rating : 6.9/10
Hostages is crime thriller series. Season 2 started from where the season 1 left. Prithvi (Ronit Bose Roy) successfully kidnaps Chief Minister KL Handa (Dalip Tahhil). Few more members joined the gang in the second season. They all are headed to Kathmandu Nepal where the bone transplant operation pf his daughter and CM will take place.
The Empire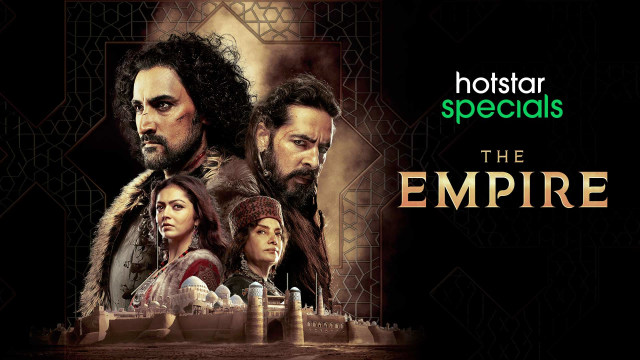 Action Drama History
Stars: Shabana Azmi, Kunal Kapoor, Dino Morea
IMDb Rating : 3.4/10
The Empire is an Indian historical fiction drama series.
The series revolves around the period of the Mughal Empire. It started from Babur who becomes the king at a very young age with a dream to conquer North India. The series is full of war, violence, Love, hate and betrayal.
Write back to us that which one is your favorite and give your valuable reviews. Also let us know if we have missed any one of your's favourite.
We love to hear from you.